PROM FROCKS
It's All About the Dress
Dresses by Prom Frocks
These beautiful dresses by Prom Frocks will make you feel and look amazing on your Prom event. So versatile that these dresses are also suitable for evening wear and for bridesmaids. The fabrics used are a variety of Chiffons, Satins, Jersey fabrics and the lining fabrics are made from polyester yarns. Prom Frocks are made from fabrics of high quality and are very delicate, we have a garment care guide available and this can be viewed below.
Please see the Gallery of dresses below showing the 2022 Collection. As an Official Stockist of Prom Frocks we often have a selection of these dresses in stock so please contact us either by email, phone or by completing the request form below quoting the PF number.
Prom Frocks Dresses are available in a variety of sizes and a variety of colours so please quote the "PF" number of the dress and colour so we can check on availability. A size guide is available here.
Thanks for looking.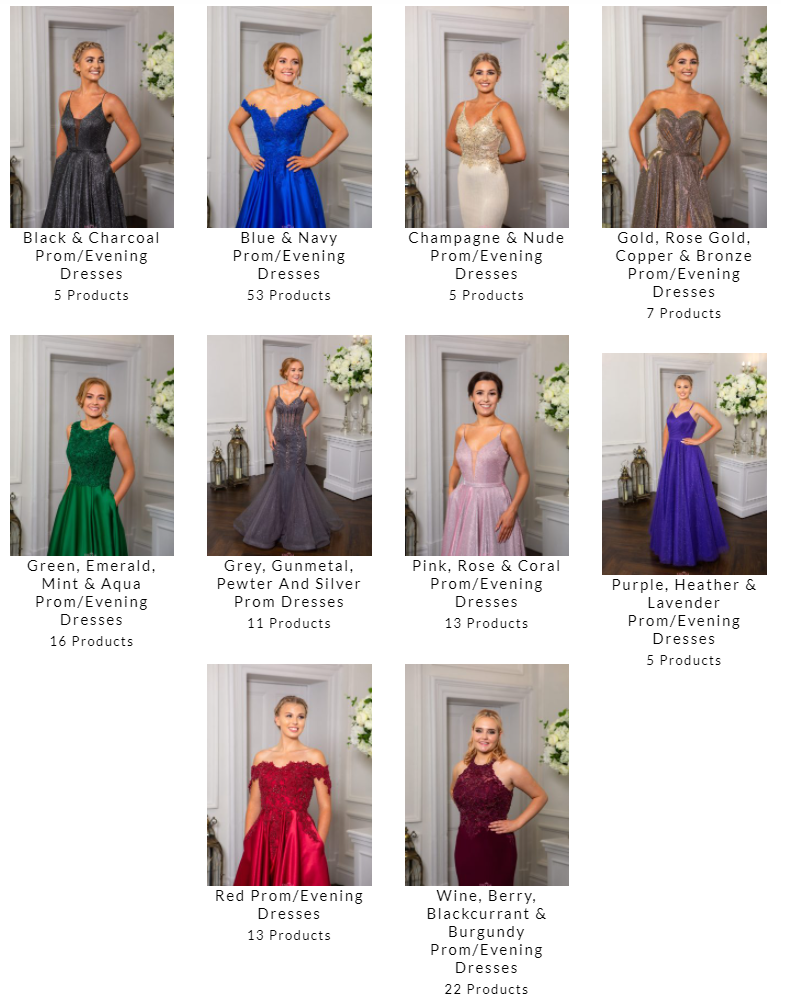 Wine, Berry, Burgundy and Blackcurrant Prom Dresses
Black and Charcoal Prom Dresses
Blue and Navy Prom Dresses
Gold, Rose Gold, Copper and Bronze Prom Dresses
Champagne and Nude Prom Dresses
Green, Mint and Aqua Prom Dresses
Grey, Gunmetal, Pewter and Silver Prom Dresses
Pink, Rose and Coral Prom Dresses
Purple, Heather and Lavender Prom Dresses