Evening Dresses
affordable evening dresses to try in our showroom in a private appointment here in Cornwall
Private Appointment
With a vast array of styles, we have something to complete the look you desire. There are sophisticated dresses, straight sexy dresses, two pieces and romantic dresses in beautiful satins, chiffons, taffeta, organza with styles constantly arriving. We now are stocking a new brand, Pia Michi.
Telephone 01209 610861/07977 971113 to make a private appointment and let us advise and assist you with selecting the best type of evening dress for you.
Dresses can be ordered if you are unable to find something from our wide selection of stock.
Accessories to match are available and we will assist you to complete your outfit.
Our Showroom is just outside of Camborne, easily accessible from the A30. We offer 'Private Fittings' available by appointment please contact ursula@pamsgowns.co.uk or phoning us on 01209 610861/07977 971113.
Don't forget many styles are available in UK sizes 0 to 36.
More of these dresses can be viewed on our Prom Dresses page or by colour selection below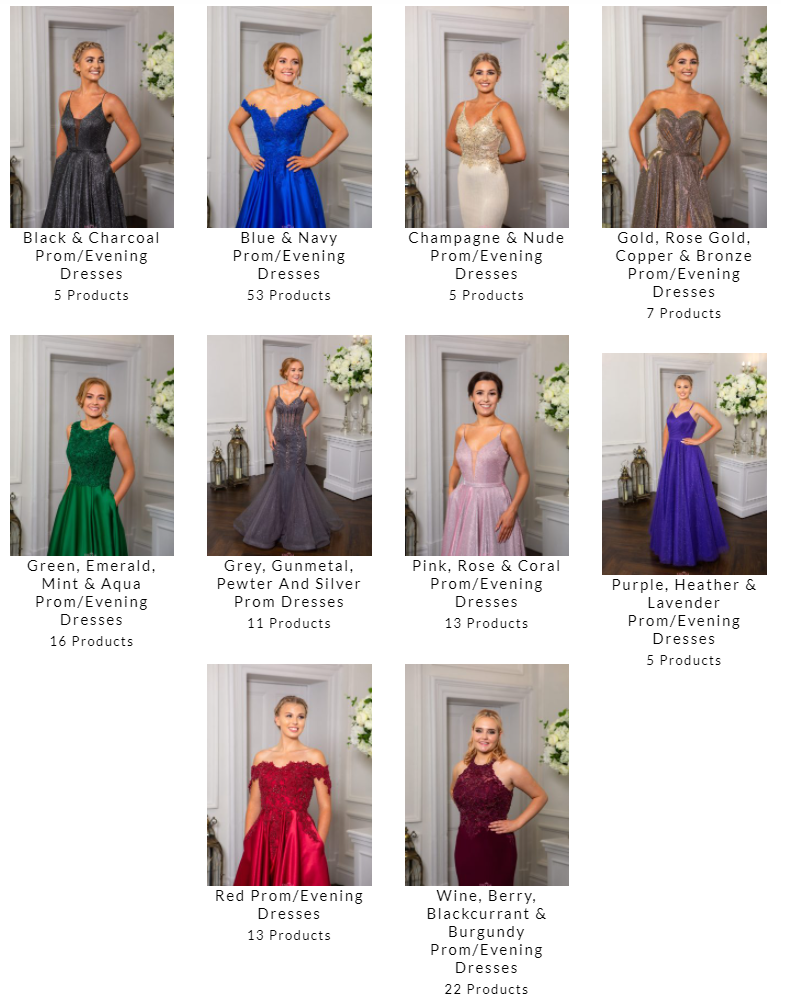 Wine, Berry, Burgundy and Blackcurrant Prom Dresses
Black and Charcoal Prom Dresses
Blue and Navy Prom Dresses
Gold, Rose Gold, Copper and Bronze Prom Dresses
Champagne and Nude Prom Dresses
Green, Mint and Aqua Prom Dresses
Grey, Gunmetal, Pewter and Silver Prom Dresses
Pink, Rose and Coral Prom Dresses
Purple, Heather and Lavender Prom Dresses